This is the final version.
​​​​​​​ For the shadow, I opted to duplicate the whale shape, decrease the opacity and add gaussian blur.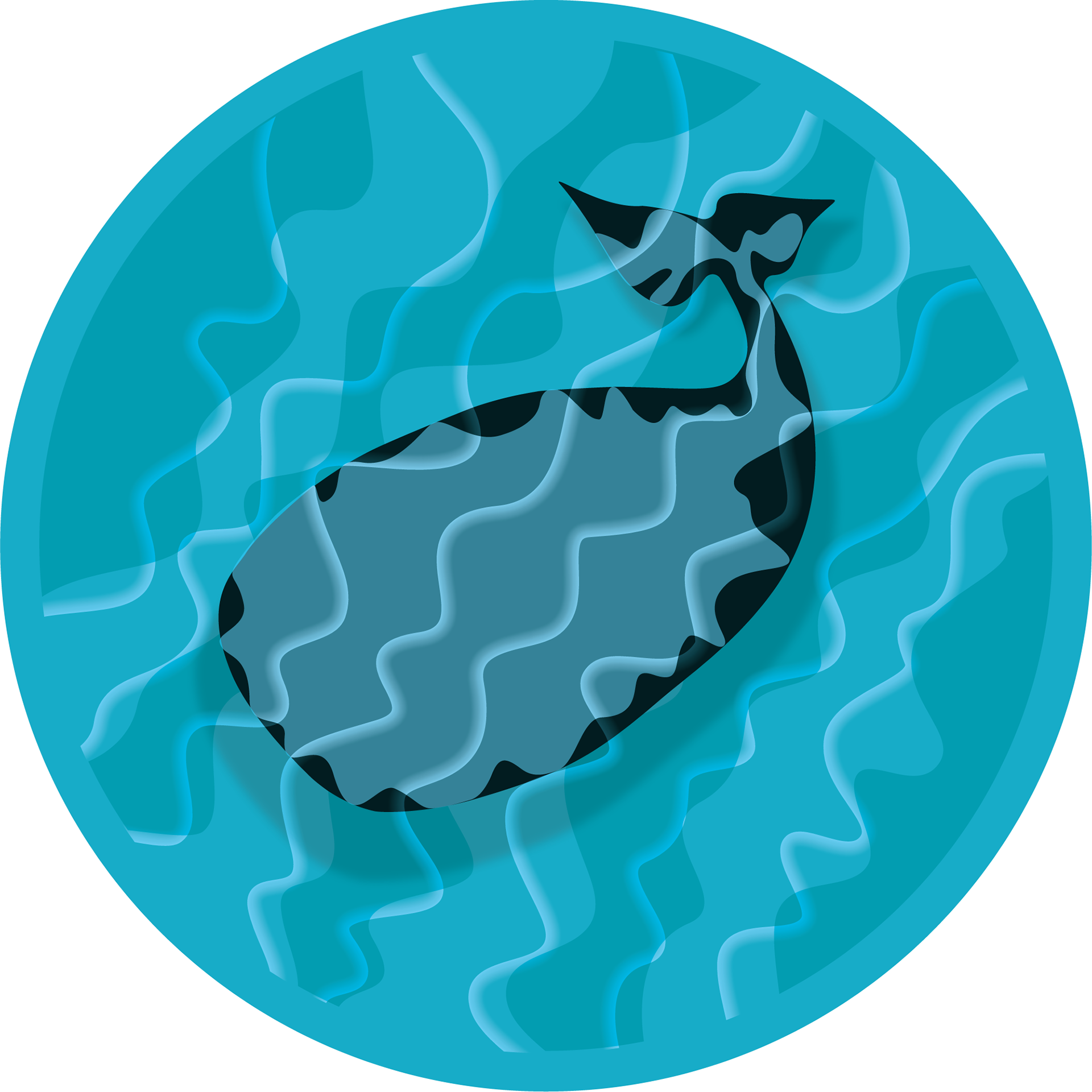 (below) These versions are very similar and show my decision to simplify the original illustrations that follow.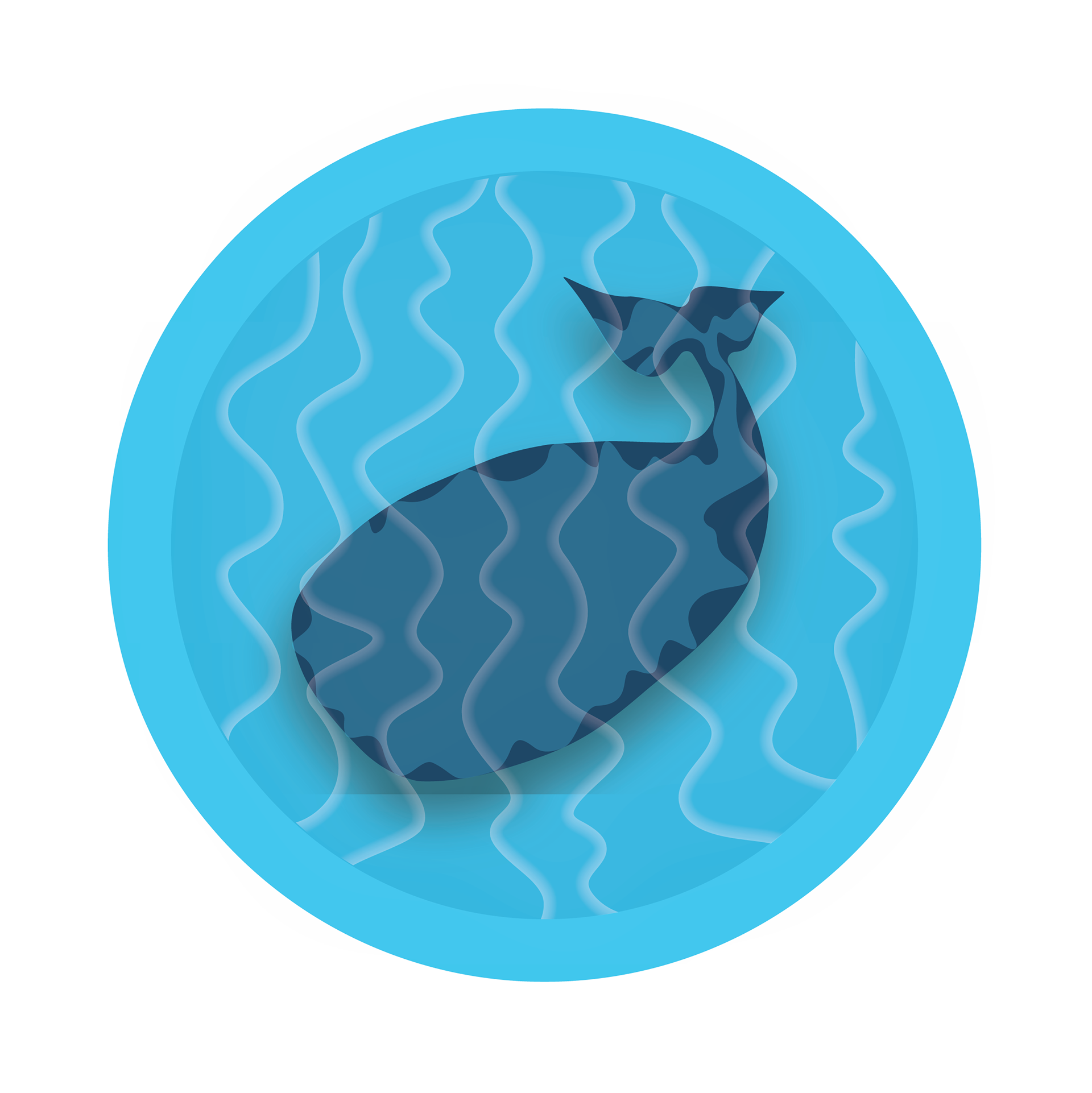 (below) The image on the (
left) is the my original idea for this illustration. I began with the idea that this whale would have its back sticking out of the water. 
I later decided against that.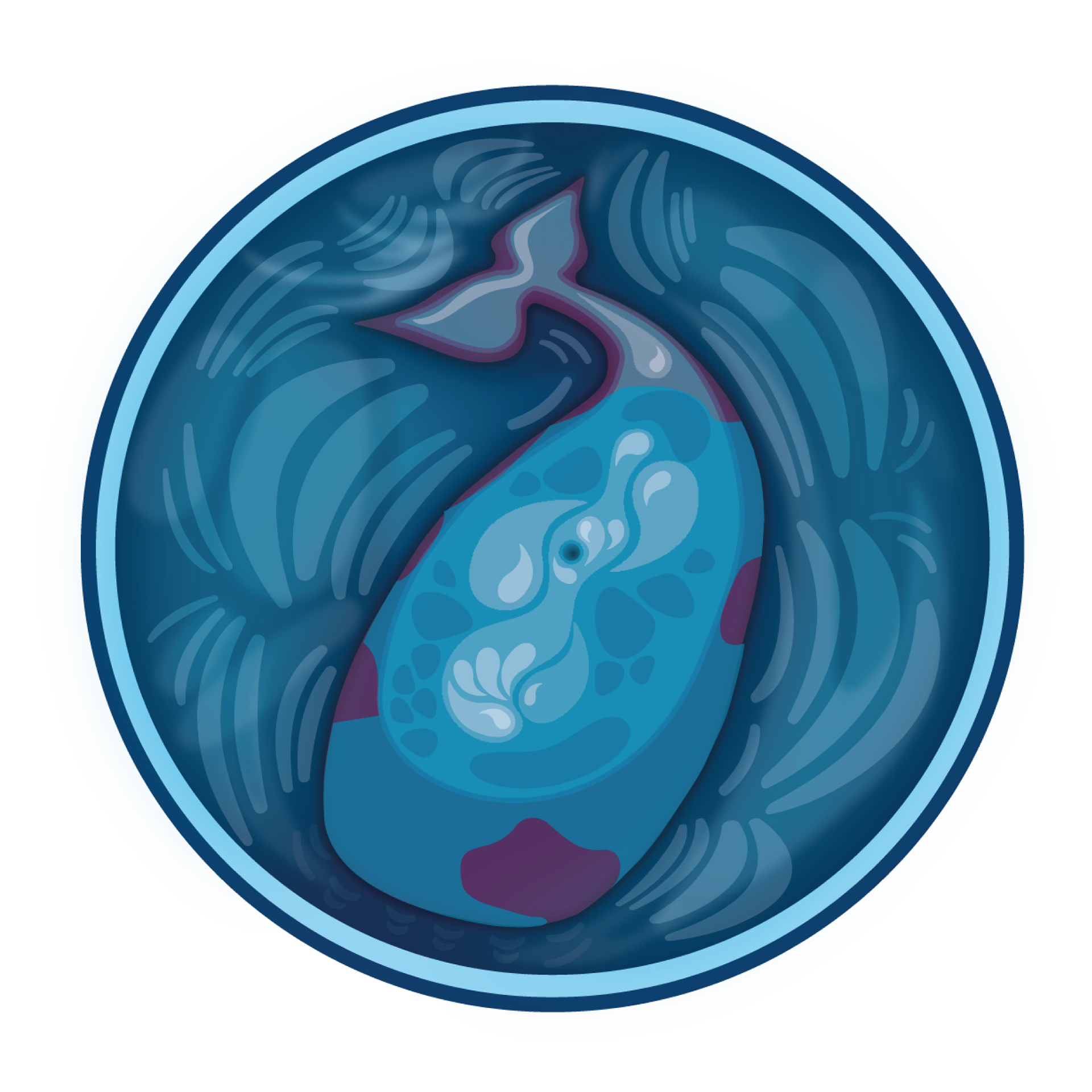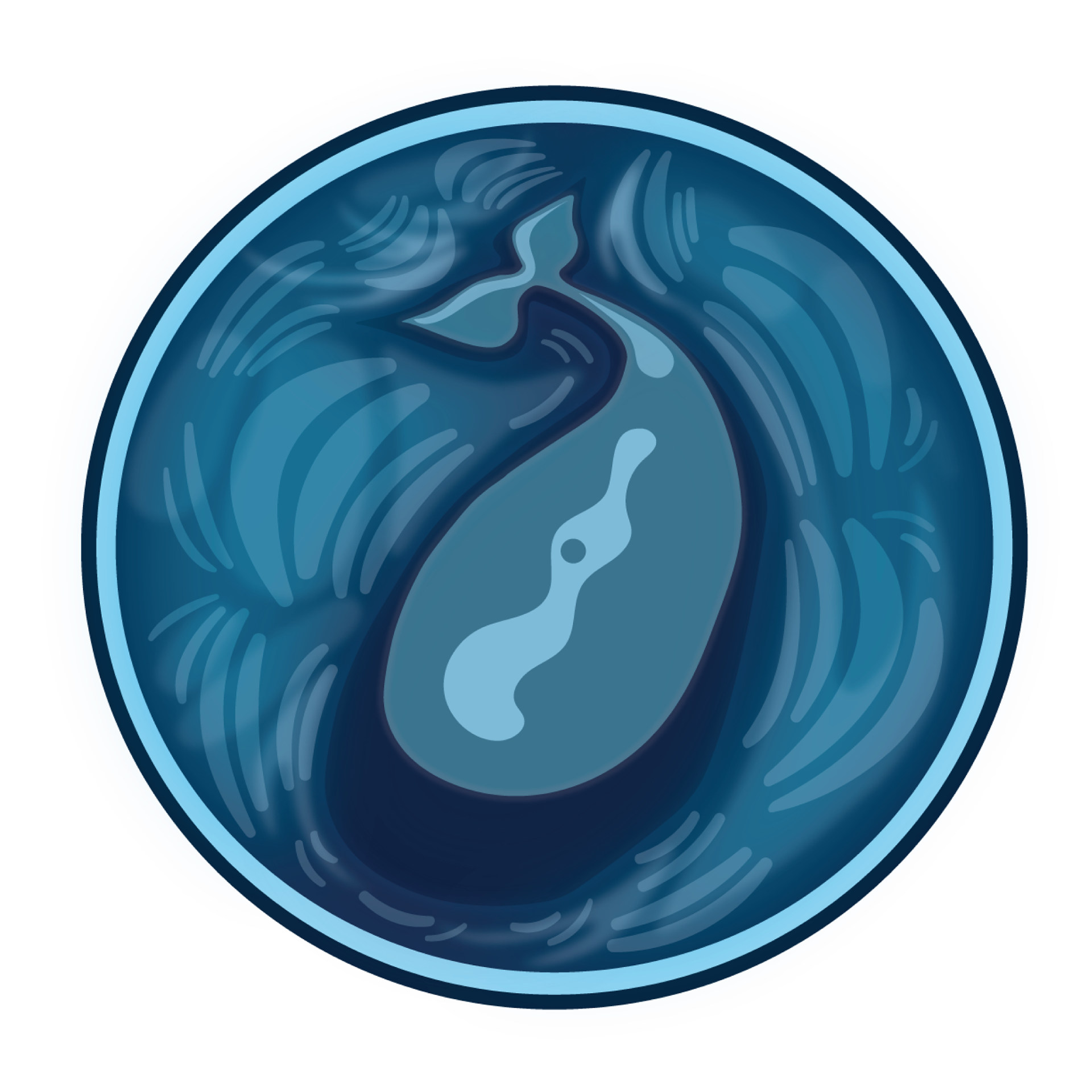 (below) The lines on the (right) were used to cut the circle on the (left). 
Both were applied as clipping masks, which you can see on my final version up top.