Project Completed in September 2020. 
I volunteered my time to help clean up this logo. The original images are at the bottom. My final versions are on top.
I was only asked to create a thicker black outline around the logo and a couple other minor things that I honestly don't remember now. But I simply couldn't accept giving back those original designs the way they were knowing I could improve them. However, I did everything I could to not make any drastic changes since I wasn't actually asked to do as much as I did.
I began by finding the font they used, which ended up being Linux Biolinum G. Although I was tempted to find a cleaner font, I resisted.
I literally recreated every aspect of this design.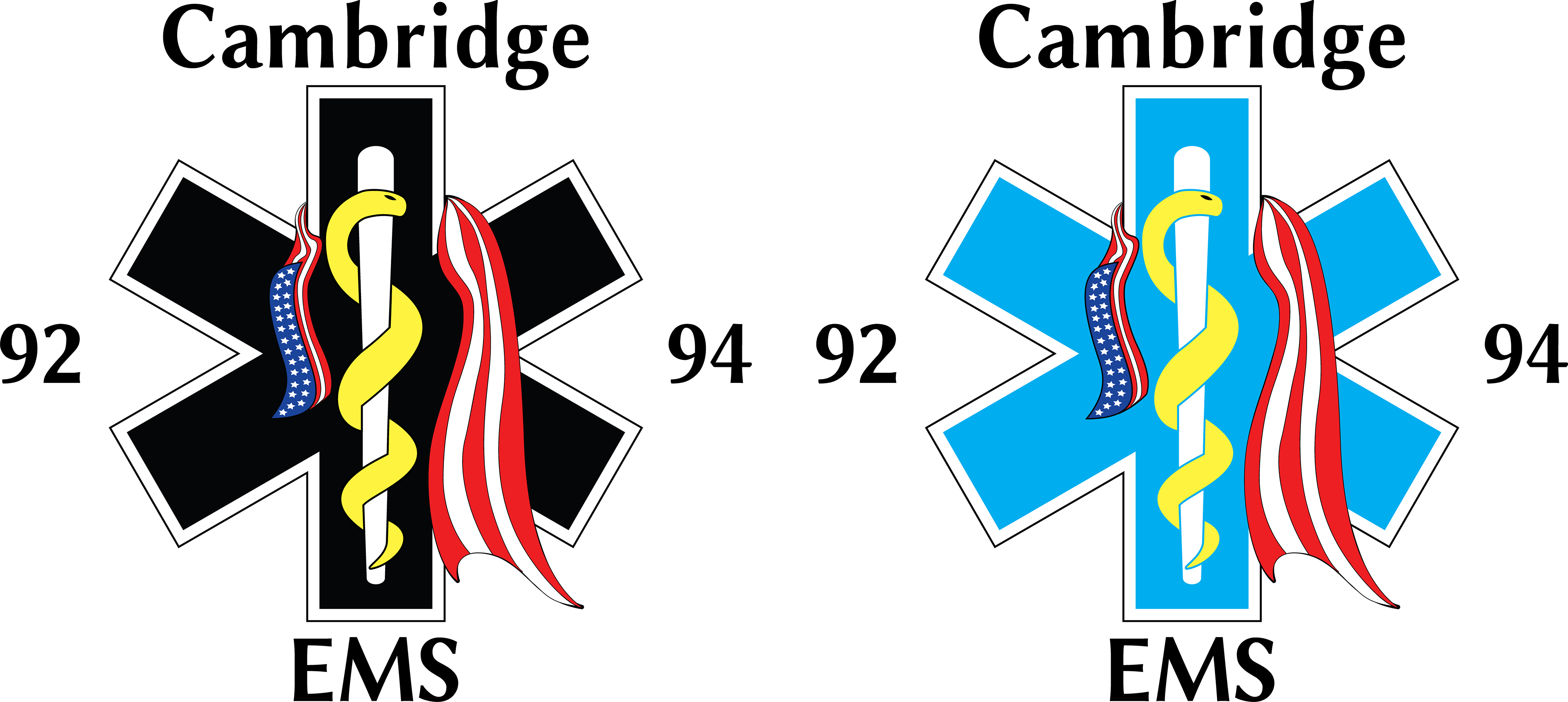 (above: my final revisions)
It has been about three months since completing this project, and I have already learned so much more in Illustrator. That being said, If I had to do this again, there are some things I would do differently. Admittedly, the most difficult aspect of this design was the flag. 
It was unknown who created their original logo, so I had to rely on my own knowledge of design and Adobe Illustrator. My main concern throughout was not venturing too far from the original design. 
I packaged the original and updated logos into PDF, SVG, and PNG files.
Needless to say, my contact from Cambridge appreciated the updated look and was surprised, even saying, "Oh wow! It looks way better than before."
That was enough payment for me. :)
(below: their original copies)